Una seconda possibilità per ottenere fama e gloria e dominare THE FINALS!
A partire dal 14 giugno, Embark Studios ospiterà la seconda Closed Beta di THE FINALS, lo sparatutto free-to-play a squadre che spinge al massimo il dinamismo ambientale, la distruzione e la libertà dei giocatori. La Closed Beta durerà una settimana e terminerà il 21 giugno.
Per avere la possibilità di provare THE FINALS prima dell'uscita, iscrivetevi al playtesting su Steam.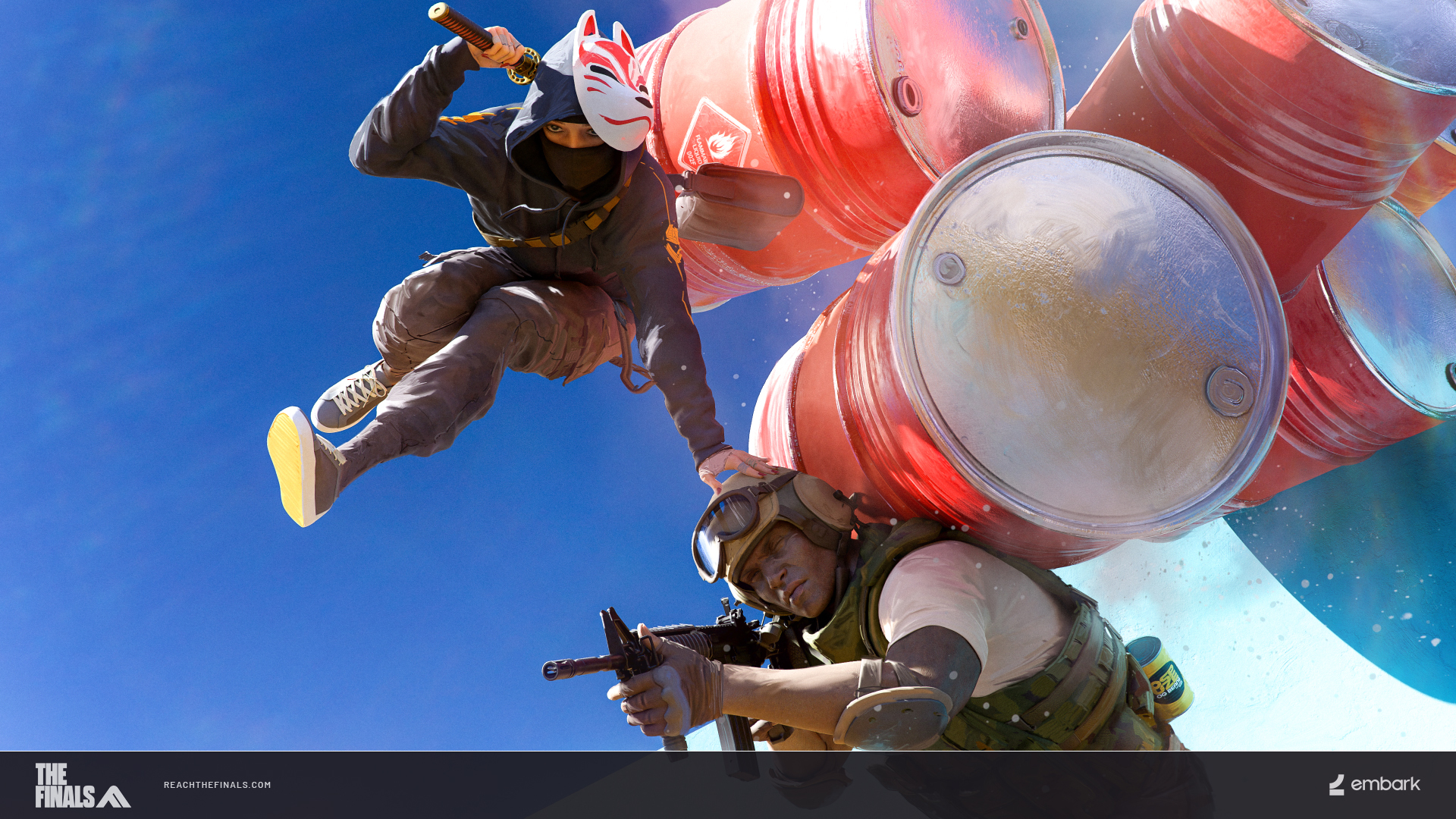 "Questo test rappresenta un confronto diretto con la precedente beta di marzo", ha dichiarato Jonathan Lindsay, produttore esecutivo di THE FINALS. "La maggior parte degli aggiornamenti introdotti in questa closed beta sono 'under-the-hood', basati su alcuni dei feedback chiave che abbiamo ricevuto dai test precedenti, relativi alle prestazioni, all'esperienza di gunplay, al movimento e molto altro ancora".
Non mancheranno contenuti inediti, tra cui nuove armi per tutte le classi, nuovi cosmetici e skin e un nuovo sistema di progressione che darà ai concorrenti il controllo su cosa sbloccare durante il gameplay.
Infine, questo test introduce anche alcune importanti modifiche alle modalità di gioco, con una variante più casual-friendly di Quickplay in formato 3v3v3. Questa modalità aggiornata, chiamata Quick Cash, prevede match più lunghi, tempi di respawn più rapidi, tempi di estrazione più veloci e un solo vault alla volta.